What Covixyl® Customers Are Saying
Covixyl Success
I have been using Covixyl since December of 2022. I have found it to be very helpful in preventing illnesses caused by bacteria or viruses. I have not experienced any colds, coughs, or flu - or COVID - during these last 8 months. I am immune compromised - and I usually use a mask when indoors with other people, but I have been protected on the few occasions when I had to remove my mask - such as at the dentist office - or the 2 or 3 times I ate indoors at restaurants. I also use a small (7"X3"X3") portable air purifier - which also helps. For those who are immune compromised, I strongly recommend Covixyl.
Judith
It Never Hurts To Take An Extra Step
I wanted to use this for a couple of weeks to see how this works before i leave a review. I have used this several times for work — as a nurse, i sure need all the precautions to protect myself and most especially my family by not bringing these dreadful airborne viruses home. The convenient pump bottle evenly coats the inside of my nose, it is very comfortable to wear. It is great for people on the go and every day use. I have even bought one for my husband so i can be rest assured he is protected as well.
Stephannie Rodriguez
Shipping was prompt
Shipping was prompt, package arrived on schedule, well-packed. I'm glad to have the 6-pack on hand now in case of friends' possible need. Thank you for making Covixyl so readily available.
James S
Love this product
Love this product. I ordered one a few months ago to give it a try. I find it easy to use and it does not irritate my sensitive sinuses. It's perfect as another layer of protection from viral respiratory infections as I venture out into public places more often for the first time since 2020. Ordering on their website is super easy, and shipping was FAST!
JA
Peace of Mind in a Bottle!
I've been using Covixyl for a little over a month and I'm so thankful for it! I've watched friends and family over the last few weeks come down with the Flu, so I've been super diligent with using my Covixyl spray. Thankfully I've stayed healthy and I have a lot less anxiety and stress about getting sick. I'm really looking forward to Christmas parties and get togethers and Covixyl has given me so much peace of mind!
Mollie B.
I use this product literally EVERY time..
I use this product literally EVERY time I travel and I have yet to get sick. Obviously, I know to wash my hands, as this isn't a miracle product, but when I sit on a plane, I no longer get sick just from breathing in.

I'm a believer for sure.
Zac G.
Excellent product and customer service
I have been using this product for a couple of months. The shipping was very quick and it seems to work very well as I have been exposed to the Flu and Covid multiple times and have not gotten sick. I think it is the only reason I have remained healthy so far!
Lisa Brown
View All Reviews
Flu Protection that Lasts up to 6 hours
Safe
Covixyl® can be used daily as needed without reducing the effectiveness of the product. Because Covixyl® is not a drug, there are no side effects or adverse interactions.
Effective
Laboratory testing and clinical trials have proven the power of Covixyl® to block airborne viruses before they gain entry into the body, for up to 6 hours.
Protective
The primary ingredient, ELAH (ethyl lauroyl arginate HCl), has been used for decades as a food preservative and in mouthwashes to prevent gingivitis. Testing shows ELAH blocks viral attachment in the nose as well.
Covixyl® creates a physical barrier in the nasopharynx which prevents airborne respiratory viruses from attaching to the cell walls, protecting the body from infection for up to six hours per use.
Typically ships in 1-2 Business Days
Due to higher demand during the holiday season, we anticipate longer average transit times from our warehouse to you, and encourage you to shop sooner rather than later you receive your airborne virus protection on time!
Buy More, Save More
When you choose our 6-pack option, you will enjoy the following benefits:
12% Off your order vs. buying individually
Free Shipping Included (on all orders $30+)
Individual bottles for every member of the family.
Or contact us here for a quote for a bulk order to protect your staff
Available At The Following Retailers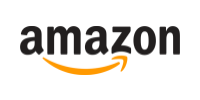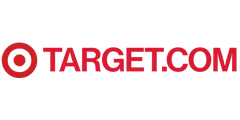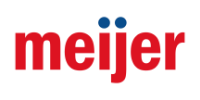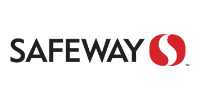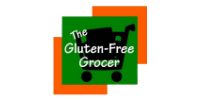 Why Choose Covixyl for Daily Flu Protection?
No risk of dependency or overuse
No side effects or adverse reactions
Affordable ($0.19 per use)
All FDA-GRAS or USP grade ingredients, sourced in the USA
Drug-free, patented, award-winning formula.
Laboratory testing and clinical trials have proven the power of Covixyl to stop airborne viruses before they enter the body, for up to 6 hours per use
Key ingredient Ethyl Lauroy| Arginate HCI (ELAH) binds to mucosal cells where it blocks viruses from attaching to nasal passages
Frequently Asked Questions
How does Covixyl® work?

Respiratory viruses primarily enter the body through the nose where they attach to nasal cells and begin to replicate. Covixyl® creates a physical barrier in the nasopharynx which prevents airborne respiratory viruses from attaching to the cell walls, protecting the body from infection for up to six (6) hours per use. Our scanning-electron microscopy from the University of Wyoming demonstrated this effect. After treating cells with Covixyl® , then rising the cells with virus, after an incubation period, the control group showed virions emerging from the cells, indicating infection and replication. The treated cells did not exhibit this behavior, indicating a lack of infection.
Can anybody use Covixyl®?

Covixyl® is safe and effective for anyone over the age of 12. Children under age 12 or women currently pregnant or breast-feeding should consult with a physician before using Covixyl®
Does using Covixyl® mean I do not need a vaccine

Covixyl® is designed to be complementary to vaccines and other mitigation efforts suggested by health officials. We do not suggest relying solely on Covixyl® for protection from airborne respiratory viruses.
Does Covixyl® really work?

Yes! In all of the lab testing, Covixyl® has exceeded expectations. In our human clinical trial on patients with the Delta variant of COVID (the most dangerous variant to date), after a 6-day course of testing, 4 times more patients were found to be infection free versus the placebo group. In our hamster test, 100% of the animals treated with Covixyl® prior to exposure avoided infection and 100% of the control group became infected, as shown by substantial weight loss.
Does Covixyl® cause any side effects?

There are no known major side effects from the use of Covixyl®. When spraying in the nose, one may feel a slight stinging sensation which goes away in a few seconds. This is due to the slightly acidic nature of the formula, which is one of Covixyl's® many ways to make life hard on viruses. As Covixyl® consists entirely of ingredients listed as GRAS (Generally Recognized as Safe) or USP (United States Pharmacopeia), it's completely safe. This spray is drug-free, alcohol-free and non-toxic.
How do I use Covixyl®?

Keep the bottle upright, remove the cap and spray in the air until a fine mist comes out. Then, place the nozzle tip just inside your nostril, no more than a quarter inch (1 cm). Angle the bottle backward to direct the spray into the nasal cavity. Spray twice into each nostril. You can either alternate nostrils or spray twice in each.
How long does Covixyl® work?

Covixyl® is effective for up to six (6) hours and can be reapplied for continuous protection. Covixyl® can safely be applied more frequently, especially in areas of high risk (crowds at a concert, traveling on public transportation, etc.). If you sneeze or blow your nose strongly, you should reapply.
Is Covixyl® a pharmaceutical drug or medicine?

No. Covixyl® is not a drug or medicine as it has no metabolic, pharmacological, or immunologic action in the human body. It is purchased without a prescription.
@covixyl
Follow us on Instagram to see the latest in promotions, online marketplaces, and ways to use Covixyl.